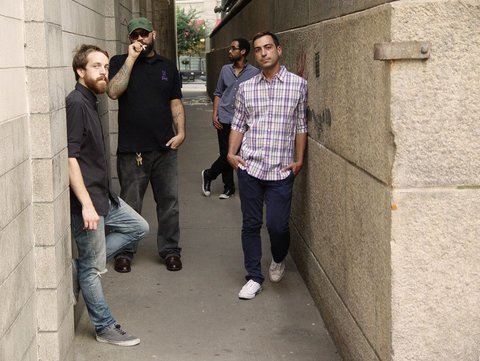 Tras el éxito de su aclamado debut homónimo (producido por Jimmy Bower de DOWN, EYEHATEGOD, CROWBAR,
), y de acompañar a Ministry durante su última gira, MY UNCLE THE WOLF vuelven a atacar rápidamente con este E.P. titulado "The King´s Ransom".
Formados en 2.005 en Brooklyn como reacción a una escena de hard rock que languidecía, MY UNCLE THE WOLF han ido cosechando seguidores a base de un rock potente, guitarras pesadas y una contundencia inusitada.
"The King´s Ransom" se compone de 5 canciones monumentales, imprescindibles
para cualquier seguidor de BLACK SABBATH, DOWN, CROWBAR o PANTERA. Densas, profundas pero a la vez atmosféricas y melancólicas.
Con este E.P. MY UNCLE THE WOLF confirman que los halagos recibidos por su primer disco no fueron gratuitos.
Aqui un poco de ellos:
1. Mydnyte
2.
Pinnk Handcuffs
3. The King´s Ransom
4. Vader
5. Astrum
Descargar:
http://rapidshare.com/files/264415474/My_Uncle_The_wolf_by_Thou_Art_Schwarz.rar